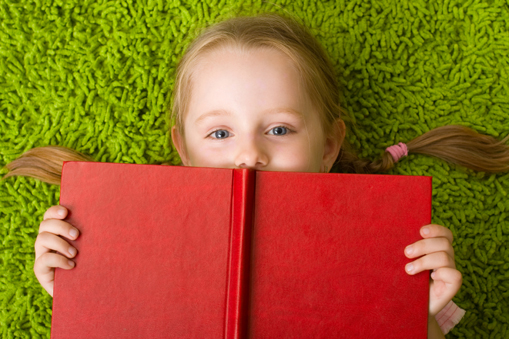 One of the greatest gifts you can give your child is the gift of reading. Toddlers start to learn how to differentiate between letters and how each letter sounds – this is possible only when you constantly read to them. And by the time they turn 6 or 7, your children will be reading on their own!
For this you need to introduce to them books that are fun with simple and easy to understand story lines.
Read slowly to them so they understand each word clearly. Use different tones of voices and expressions – not only will this be fun for them, but it will also help them understand the meaning of words easily.
Here is a list of great books that can help your toddler:
1) Madeline by Ludwig Bemelmans
This book is about a brave little girl and her adventurous trip to the hospital. She isn't afraid of mice or lions and she definitely wasn't going to get disturbed by a little appendix! The author cleverly tells this story in a rhyme format making it entertaining and appealing to children.
2) Green Eggs and Ham by Dr. Seuss
Dr. Seuss is the best author for children's stories and this is one of his best-selling books! Written for beginners, the text and storyline is simple and fun for a toddler to read. And the unique thing about this book is that it consists of only fifty different words! The story is about a grumpy man who refuses to eat green eggs and hams and it is presented in a rhyme format making it fun to read!
3) The Little Engine That Could by Watty Piper
This story is about a blue little engine that takes on a task of pulling a train over a high mountain while other larger engines refuse to do so. All the while the engine chants the famous phrase, "I think I can". Not only the beautiful illustrations and sweet story line fascinate your child, but it will also teach them the value of perseverance at such an early age. A great read, this book is a must have in your toddler's book shelf.
4) What Do People Do All Day? by Richard Scarry
Beautiful illustrations with big, bold colours – this book tells what people do all day; how they build houses, grow food and sail ships. The story shows the lives of busy people and with the help of drawings it also shows how they go about doing these jobs. Simple story with a beautiful backdrop, this story with its amazing sense of humour will definitely catch your child's attention!
5) The Mitten by Jan Brett
From the author of Goldilocks and the Three Bears, comes the sweet story of a boy who loses his mitten in the snow which then becomes a refuge for many animals. The detailed artwork and the drawings of the animals will be an absolute delight for your child. It makes for a great bedtime story!
If these books are not in your child's library yet, then make sure you pick them up today. Happy reading!