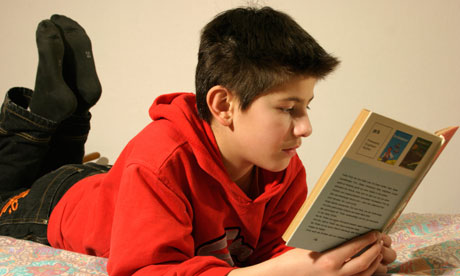 The Faraway Tree stories by Enid Blyton, Black Beauty, The Wizard of Oz, Diary of a Wimpy Kid and other such popular books are a must in your child's book shelf. And we are sure all these classics are part of their collection.
Here is a list of 5 books that you can gift to your young reader and add to their collection:
1) Charlotte's Web by E. B. White:
Listed as one of the best-selling children's paperback in 2000 by Publishers Weekly, this novel is a great read for children as well as adults. This story is based on a spider named Charlotte who is trying to save a pig (named Wilbur) from being slaughtered. She even weaves the words "some pig" on her web to do so attracting a lot of attention! This moving story about their friendship with great illustrations makes this book a must have!
2) Frog and Toad Are Friends by Arnold Lobel
This is a warm, funny and fuzzy story about friendship between a frog and a toad. You will laugh at their silly antics, applaud their feats and will marvel at the relationship that both share – a friendship that is genuine and affectionate. With a simple storytelling quality and a touch of humour, this book has a fresh appeal to it.
3) The Secret Garden by Frances Hodgson Burnett
This is an enchanting story about a sour, rude girl named Mary Lennox. The story reveals her journey from India (where she is born to British parents) to England after the demise of her parents. This is where she finds a secret garden which brings about miracles in her and her friends' lives! A wonderful and magical story that would fascinate every child!
4) Matilda by Roald Dahl
A renowned author, Roald Dahl has written many books for children and Matilda is one of his best creations. This story is about an extremely intelligent five year old girl who develops telekinetic powers and how she uses them to save her and her loved ones from bullies. A humorous and touching story, Matilda is a girl your child will fall in love with!
5) Diary of a Worm by Doreen Cronin
With great illustrations comes wrapped in this novel, a greater story! Simple to read the 'Diary of a Worm' has cute and vibrant pictures making it really appealing to children. The story revolves around a small worm in a big world – this worm goes to school, has parents and friends like all of us but unlike us he doesn't have legs and he doesn't take a bath! Funny and educational, this book is an absolute delight. And it may even teach your children to maintain a diary of their own, encouraging them to start writing!
Stock up your child's bookshelf and let them enter a different world where anything is possible!