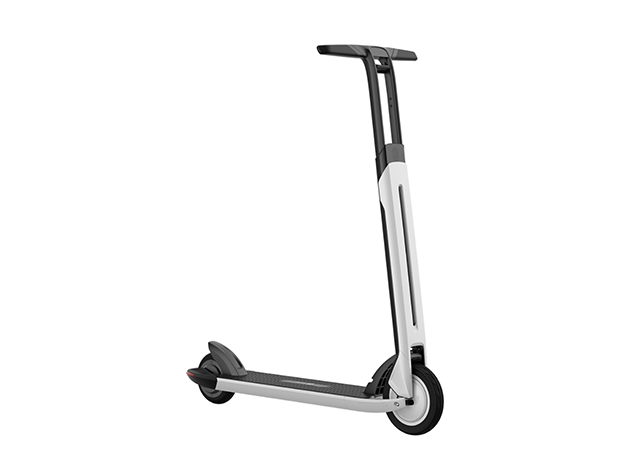 If you are looking for electric mobility solutions in 2023, look no further. We have researched and listed the top five electric scooters and electric bikes/bicycles with detailed specs and our views on them. Following are our picks of the best mobility solutions, e-bicycles and e-scooters for 2023!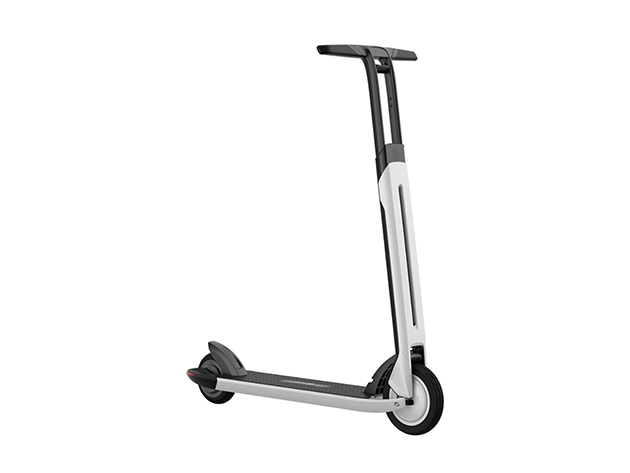 The Segway Ninebot Air T15E Electric KickScooter is our favourite e-scooter for 2023 for its stunning looks, great functionality and mouth watering price, especially now that it is on sale. It is a A Futuristic Scooter with 4 Riding Modes, 15% Max Slope, Cruise Control & Bezel-Less Dashboard. This bike is on the slower side with a max speed of 12.5 mph, but from a price-performance and looks perspective it is our favourite e-scooter!
The Segway Ninebot Air T15 is one of the most innovative and futuristic mobility solutions on the market today. With an athletic look and feel, it's as easy to drive as it is to ride. The Air T15 is the ideal mobility solution for commuters who need a compact and fast mode of transportation to get from A to B. It's smart, powerful, and the perfect accessory for sunny days when you want to make the most of your free time exploring the city.
Featured in the 2020 New York Fashion Week! Didn't we tell you this baby looks beautiful?
4 riding modes. Switch easily based on your needs
Bezel-less dashboard. Conveniently monitor all features of this scooter all in one click
Lightweight & portable. With a total weight of 23.2 lbs & the one-sec folding system, can be carried with one hand
Comfortable. Brings a lighter & more reliable performance
Safe riding. Electronic brakes & rear fender brakes bring you double-riding safety
Bluetooth connectivity. Allows you to customize LED ambient light colors & more
Innovative regenerative braking system. Air T15 wheels are able to transform energy into power & store it in a battery pack
Splashproof, corrosion-resistant body. Keeps things eco-friendly
Two types of stands. 2 unique stands allow it to be stored either vertically or horizontally
This bike retails at $799.99 and is now available for $399.99. Prices are subject to change
You can get a 2-year or 3-year warranty for $35.99 or $49.99 respectively
Specs
Color: white, black
Material: aerospace-graded magnesium alloy
Weight: 23.2lbs
Riding modes: 4
Range: 9.3ml max
Speed

Pedestrian mode: 3.7mph
Energy-saving mode: 6.2mph
Standard mode: 9.3mph
Sport mode: 12.4mph

Slope: 15% max
Water-resistant: IPX4
Connectivity: bluetooth
Built-in front & rear LED lights
Bezel-less dashboard
Cruise control
Retractable handlebar
So if you want a fantastic scooter at a great price head over to The Bril Store and buy it now.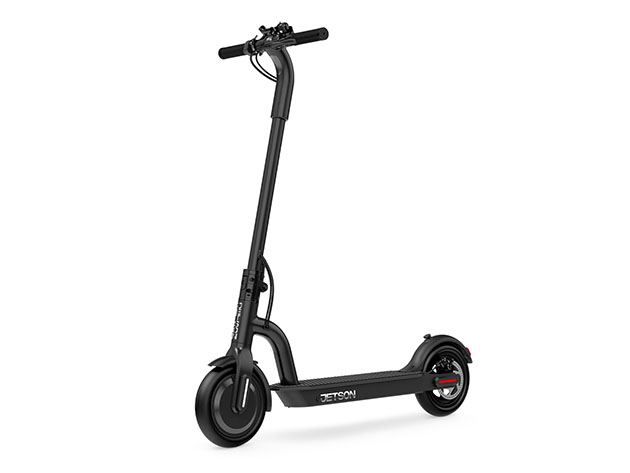 The Jetson Eris Electric Scooter is our second pick for 2023. This is a neat no-nonsense electric scooter that comes in slim-body, easy to carry frame. The Jetson Eris Electric Scooter is your modern, eco-friendly solution for mobility with 20° Climbing Angle, 14MPH Max Speed, & More!
Introducing the brand new Jetson Eris Folding Electric Scooter, made for those on the go. This electric scooter sports a detachable phone holder, so you can navigate safely with maps, or listen to music while you ride. The robust 250W motor gets you up to 14mph with a 12-mile range so you can ride longer at a comfortable pace. You can even tackle up to 20-degree hills and inclines, without a sweat. The easy folding mechanism is useful for packing away when not in use or transport. The bright LCD display shows your speed, mileage, and battery status in a single glance and the three-speed modes cater to your style of riding, easily cycle through different modes with the touch of a button.

Detachable device mount for easy device access
Long, comfortable ride w/ 12-mile range & 14mph max speed
20° climbing angle for tackling hills & inclines
Bright LCD display shows your speed, mileage, 7 battery status
3 speed modes to match your style of riding
This scooter retails at $499 on The Bril Store.
You can get a 2-year or 3-year warranty for $35.99 or $49.99 respectively
Specs
Color: black
Folded dimensions: 41.5″L x 17.17″W x 19″H
Unfolded dimensions: 41.5″ x 17.17″W x 41.28″H
Weight: 30lbs
Motor: 250W
Max speed: 14mph
Max range: 12 miles
Climbing angle: up to 20°
Weight limit: 220lbs
Motor: 250W
Battery: 36V, 7.5Ah lithium-ion
Display: LCD
Brake: handbrake
Throttle type: thumb throttle
Wheels: 8.5″
Lights: headlight & rear light
Charging time: up to 5 hours
Kickstand
Water resistant
Recommended for ages 12 and up
Manufacturer's 1-year limited warranty
Buy the Jetson Eris Electric Scooter at The Bril Store.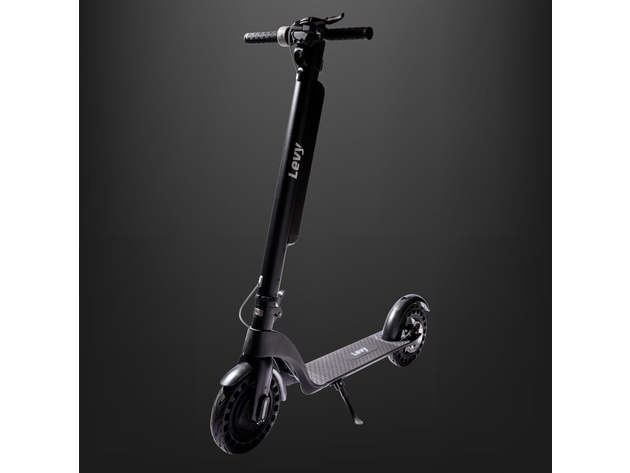 The Levy Plus Electric Scooter 10″ Tubed Tires is another great scooter to consider for its good looks, 18 mph speed, 350 W powerful motor, rear and front LED lights and left hand electric regenerative front and mechanical rear baking system. The bike comes with a removable panasonic battery for easy charging.
The Levy Plus is the newest version of the Levy scooter, with a larger swappable battery pack for extended range.
Choose between Beginner, Eco or Sport mode – and this bike has the added advantage of cruise control.
Long lasting and fast charging 12.8 Panasonic battery.
Built for portability, easy carrying, and storage.
Specs
20mph max speed
Up to a 20 mile range
30lb carrying weight
12.8aH Panasonic Battery
350W Front Motor
10″ Tubed Tires
Regenerative front braking and mechanical rear brake.
Cruise control
The Levy comes at $499 and the Levy Plus at $749. Buy it from The Bril Store!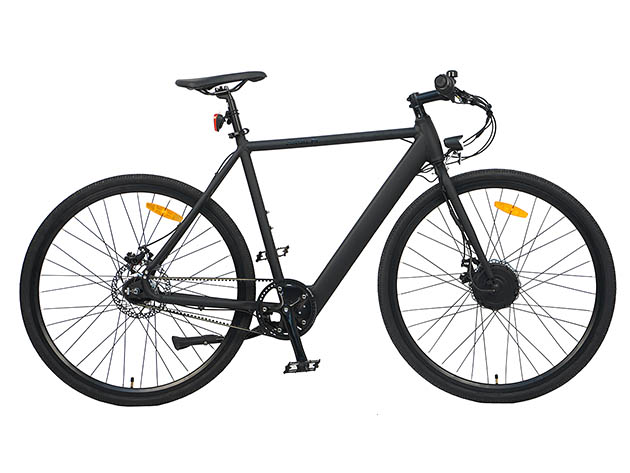 If you are looking for a fully loaded, safe, smooth electric bicycle experience and have no budget constraints, go for the Almafi Electric Bicycle . You will experience Safer, Faster, & Easier Commute or Workout! This E-bike features internal gear hub, brushless high speed motor and more!
Biking has never been this fun and safe! The Amalfi Electric Bicycle is the perfect electric cruiser for the everyday rider. Its design is made of safety features, such as a carbon belt, internal gear hub, and dual-piston hydraulic disc brakes, to help you avoid road danger without having a high degree of maintenance. Its rechargeable lithium battery allows for a quicker ride where you can check speed and battery using its LED screen. You can also charge your cellphone while on the go with its built-in USB. Now, you can hit the streets faster without worry, stress, and frustration!
Safe & fast e-bike features

Carbon belt. Lasts up to 3-5 times longer than a chain drive; requires no messy lubrication hun motor
Internal gear hub. Keeps gears completely safe from the grime & dirt
Dual piston hydraulic disc brakes. Protects your safety at all
Deluxe belt chain. Keeps e-bike running without a high degree of maintenance
High quality premium seat. For improved comfort & performance
Brushless high speed motor. Helps improve your speed

Rechargeable lithium battery. Charges in 2-6 hours via standard wall outlet
Built-in USB. Allows riders for phone charging
LED screen display. Shows speed & battery life
Middle control feature. Connects cellphone app with lock & bluetooth
80% assembled. Ready to hit the streets faster & stress-free
Specs:
Color: black
Finish: matte
Dimensions: 68"L x 24″W x 40"H
Weight: 40lbs
E-bike Features

Carbon belt
Internal gear hub
Dual piston hydraulic disc brakes
Deluxe belt chain
High quality premium seat
Brushless high speed motor
Shimano Rear Hubs & Discs
CST Tires & Shifter
Zoom Seatpost

Rechargeable lithium battery: 36V/10.4AH (PAHS) domestic cell
Built-in USB
LED screen display
80% assembled
Manufacturer's 1-year warranty.
Buy The Almafi Electric Bicycle from The Bril Store!
For those who don't want to pedal at all, The Jackrabbit mini, ultraportable e-bicycle is a dream come true. This bike weighs just 24 Lbs and can be carried super easily anywhere you want! This bike zooms at 20 mph and turns heads wherever you go with its small but solid and durable frame!
Specs:
BIKE WEIGHT: 24lbs
RANGE: 10+ miles
MAX SPEED: 20 mph
PEDALS: 0 (sweat-free)
MOTOR: 300 Watt rear hub brushless electric motor
BATTERY:Li-Ion 36V 4.2Ah 151.2Wh
POWER:Single on/off button operated on throttle
THROTTLE: Thumb-activated variable speed control
BATTERY LEVEL: 3 LED power level on throttle
BATTERY ACCESS: Removable, secured via barrel-key lock under frame
CHARGER: 71W 10-240V, US plug, 1.7 A 41V output
CHARGE TIME: ~3 hours
CHARGING: Charge through frame or remove battery to charge
DIMENSIONS:
Ride Mode: 48" long x 21" wide x 39" high
Folded: 45" x 7" x 30"
WATER RESISTANCE: IPX4 resistant to rain and water splashes. Non submersible
FRAME: Monocoque 6061-T6 aluminum alloy
SEATPOST: 7" adjustable range, replaceable
REAR TIRE: 20" x 2.5" all-terrain tire
FRONT TIRE: 20" x 1.95" all-terrain tire
TIRE TUBE: Standard 20" x 1.5-2.5" inner tube
MIN TURN RADIUS: 33" (84 cm) – capable of 180 degree turns in narrow hallways
MAX INCLINE: 12% grade – or steeper with human-powered kick-stride assist with throttle
BRAKE: Mechanical rear disc caliper with 180 mm rotor
HEIGHTS SUPPORTED: 4'10" to 6'2"
RIDER WEIGHT SUPPORTED: Up to 240 pounds (109 kg)
Buy JackRabbit – Portable & Ultralight Micro eBike from The Bril Store.
*Bril Earns affiliate commissions from sales on The Bril Store.
*Prices subject to change. All customer support handled by StackCommerce