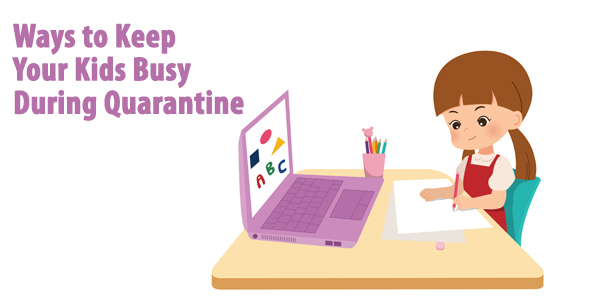 Life is settling into a routine (of course with quite a few changes) under the new normal. The school year has started with regular online classes and children are adapting to the new mode of learning, doing homework, and taking tests. As a parent this new school schedule will definitely have an impact on your work from home schedule, so let us look at ways in which you can go about striking a fine balance between the two.
Set a Schedule
Getting the whole family involved in setting out a schedule for the week is a good idea. In this way, you can ensure no family member is stepping on the other's toes during work or study time. Having a set school schedule for the week makes it easier for you to manage your work schedule around it, thereby ensuring you are there to help out your kids with any support (both technical and academic) they will need while settling into their new routine. If your kids are below 10, you may need to keep yourself available for a while till they are truly comfortable with their online classes.
Another issue which may arise due to the whole family working or studying from home would be in relation to shared resources (like laptops etc). Having a set schedule helps ensure everyone gets access to the resource when they most need it. Many schools tend to finish their online classes within a time frame of 2 – 3 hours (especially for primary school kids), so that leaves you with ample time to schedule your work and meetings around this.
Designated Work Area
To ensure you can carry out your work uninterrupted (by numerous factors like television, family, pets, etc) pick a spot that is secluded and make it your designated workspace. In this way, you also ensure that the rest of the family is not inconvenienced by your work files, laptops, etc. 
Also set ground rules for the entire family where no one intrudes with personal or housework related queries during online classes or work hours.
Family Time
When working from home, it is equally important to have a cut-off time when you switch off from office work and spend quality time (talking, cooking, watching movies, playing board games, etc) together with the family.  
Therefore with a bit of advance planning, you can not only get the whole family to effectively complete their individual tasks for the day (without any clash of interests) but also get more time to spend together as a family.