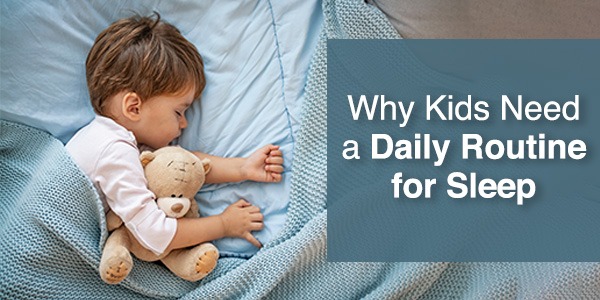 "Why don't kids understand that their nap is not for them but for us?"
-Alyson Hannigan
A good sleep routine is indispensable for children's physical and mental development. Adequate sleep helps kids maintain a healthy weight (which is good news for parents), improves their immune system and focus (who wouldn't be proud of a child who listens and obeys!), and aids in their cognitive development.
Creating a consistent sleep routine can help children fall asleep more easily. It includes setting a consistent bedtime, creating a calming bedtime routine, and keeping the sleeping environment quiet and dark (which also means, mobile phones should be out of the bedrooms). Having said all that, let's dive into why children need a daily sleep routine.
Physical Growth and Development
During sleep, the brain processes and consolidates information learned during the day, which is essential for memory and learning. Sleep also plays a vital role in physical growth and development, as growth hormones get released during deep sleep.
Regulates Body Clock
Additionally, a consistent sleep routine can help regulate a child's internal clock, making it easier for them to fall asleep and wake up around the same time each day. It can lead to better overall sleep quality and daytime alertness.
Improves Mood and Behaviour
Children who get enough sleep are better able to regulate their emotions, have improved attention and focus, and are less likely to be irritable or have behavioral problems. Sound sleep is refreshing and gives the energy for the rest of an action-packed day.
To conclude, a statement by the American Academy of Pediatrics supporting the guidelines by the American Academy Of Sleep Medicine (AASM) says that a preschooler (3-5 years) needs 10-13 hours of sleep, including naps, 6-12-year-olds need 9-12 hours and teens, 8-10 hours of sleep. Now that the numbers are right here, isn't it time to sleep?