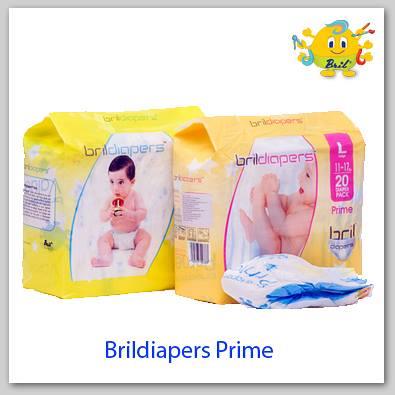 Win 1-Year Supply of Brildiapers Prime for your Baby! Imagine winning 1 entire year's supply of the world's best, thinnest and most breathable diapers for your little one! Yes you can win 1-year's supply of Brildiapers Prime – diapers that are manufactured using the best hand-picked raw materials from Germany and USA to protect your baby's sensitive skin.
This is an effort based contest. You get 1 credit for participation and 10 credits for participation by a person you shared the contest with. Share with as many people as possible to increase your chances of winning.
NOTE:
Please confirm participation by clicking on the link sent to you by email after you fill in your details on the top right.
Click here to enter the Brildiapers contest 
Cheers,
Bril