GOOD NEWS!
Bril is giving away FREE "Chhota Bheem and the Curse of Damyaan" tickets to 125 LUCKY WINNERS in Bangalore, Chennai and Hyderabad.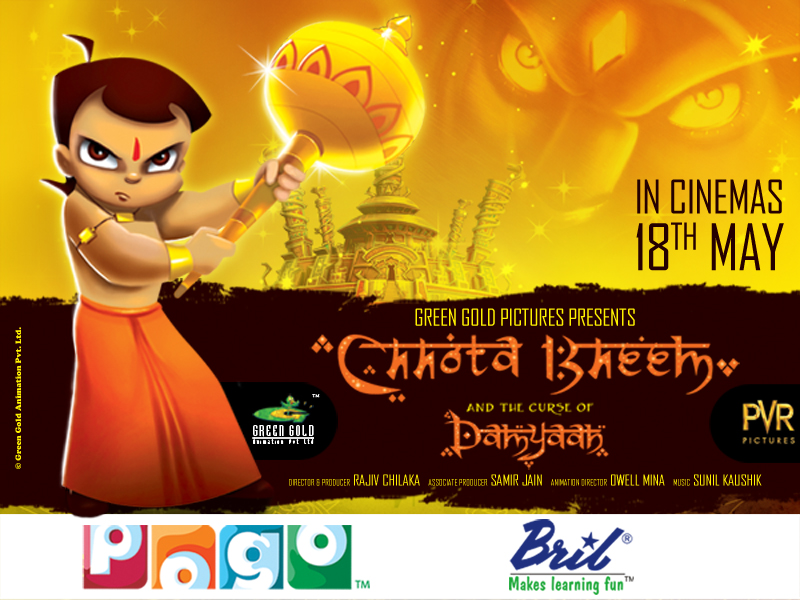 All you have do is:
Fill a simple form with your address…
… and Bril will DELIVER tickets to
your "door step".
** No catch. No hidden agenda. No questions asked! We just happen to have free tickets to give away to our friends 🙂
Click Here To Visit Our Facebook Page
Win 2 FREE movie tickets in 60 seconds without having to wait in long queues or spending any money whatsoever! Cool, right?
Listen… we've already received DOZENS of entries after posting this on Facebook yesterday. And we can only have 125 winners… Each winner receives 2 tickets.
So — go ahead and take action, right now! FILL the form and let us do all the work of delivering FREE tickets to your door step.
Click Here To Visit Our Facebook Page
Just IMAGINE the look on your child's happy face… Priceless 🙂
Cheers,
– Bril
P.S. We're sending this special message to thousands of people. Take action before it's too late… It'll just take you 60 seconds to win 2 free tickets!