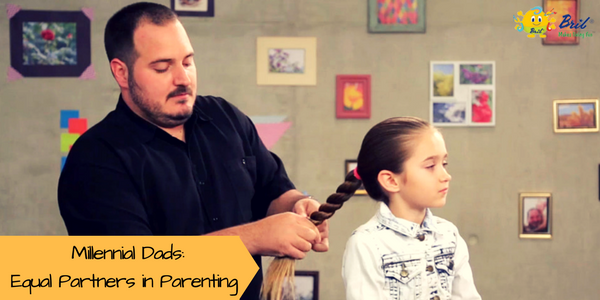 Stop Feeling Guilty

: There are times when you are at home you worry about work and when you are at work you are guilty of leaving your children at home. You are not selfish, think of your work as the means for better educational opportunities for your child,  better childcare & healthcare for your child & family. Such notions will comfort you.

Get Quality Childcare:

Do your research on nannies or preschools before you settle on one. Speak to other parents, check records & their experience before you hand over your precious little one. Someone you can blindly trust with your child; someone who will take care of your child as they would their own.

Leave notes or a calendar with instructions:

Make sure your presence is not missed even when you are physically not around. Leave notes or reminders on the calendar with regard to bills or groceries. This also makes your family a little more responsible and gives you scope to delegate duties.

Have clarity in communication with your employer & colleagues:

Much of the research on your part needs to be done during the early months of pregnancy. Ask your colleagues about what benefits they had when they were pregnant, speak to your employers about the flexibility in leaves, maternity benefits and also use to your advantage the information you have gathered from your colleagues.

Don't even try to multitask:

When you are at work, stay focused, don't waste time with office banter or online browsing. When you are at work, work, and when you are home don't worry about work. Give time to your partner in the evenings and reserve important office calls or emails for when your child goes to sleep. Multitasking never leaves you fulfilled.

Take time out for yourself:

Don't forget to find time for yourself. Focus on your health and nurturing your hobbies, be it outdoor sports, gardening or reading. This time you spend with yourself will rejuvenate your tired mind & body and get you energised for the busy week ahead. You also develop a fresh perspective to work, children & your daily life and will be in a relaxed & calm mood to face any obstacles or challenges whatsoever.
It is easier said than done, but working moms do have a lot of juggling to do. A little balancing, though, will make life more enjoyable and less burdening.