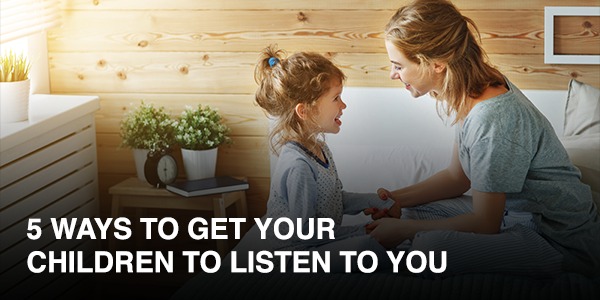 A busy mom's mobile rings in the morning.
Ring 2- "Please pick up the phone for me" (Soft voice from the kitchen)
Ring 3- "Rohan, pick up the phone" (Slightly firm voice)
Ring 4- "Pick up the phone, Rohan!" ( Strict and firm voice)
Ring 5- "Are you deaf? How many times did I ask you to pick up the phone?" (Deafening voice across the kitchen startled Rohan)
Rohan quickly gets the phone for his mom.
Above is a common scenario where children do not listen to their parents, leaving them exhausted and impatient. With daily chores to sort out on a busy day, parents often forget to speak to their children patiently to do a specific task. If this has been a worry for you, here are some tips to get your children to listen to you.
[Read more…]